Mr. Evgeny Tomikhin, Ambassador Extraordinary and Plenipotentiary of the Russian Federation to the Kingdom of Thailand
H.E. Mr. Evgeny Tomikhin, Ambassador Extraordinary and Plenipotentiary of the Russian Federation to the Kingdom of Thailand
On June 12, the Russian Federation celebrates its National Day – Day of Russia. On this auspicious occasion, I would like to convey my heartfelt congratulations to all Russian citizens and compatriots living and working in Thailand. Today, we celebrate the Day of Russia with our friends here in Thailand. The Agreement on the Establishment of Diplomatic Relations with Thailand (Siam) was concluded during the visit of King Chulalongkorn to St. Petersburg in July 1897, at a meeting with Emperor Nicholas II. Already in May 1898, the grand opening of the first Russian diplomatic mission took place in Bangkok. For more than 125 years, diplomatic relations between our countries have been based on mutual understanding, support, and trust in various situations, amidst geopolitical upheavals and crises. Today, they serve as a clear example of sustainable, promising, and mutually beneficial cooperation. At the core of these strong ties is respect for each other's culture, traditions, history, development goals, and an indiscriminate approach to each nation's values.
One of the reasons for this is our regular high-level contacts, regardless of the events unfolding in the global arena. Over the past year, among the most important visits to Bangkok were those made by Russian First Deputy Prime Minister Mr. Andrei Belousov, Secretary of the Security Council Mr. Nikolai Patrushev, Attorney General Mr. Igor Krasnov, and a delegation of the lower and upper Chambers of the Russian Parliament. Our foreign ministers met three times in person and had five telephone conversations last year. On April 27, 2023, we held the 8th Meeting of the Joint Russian-Thai Commission on Bilateral Cooperation. The Russian delegation, led by Mr. Alexei Chekunkov, Minister for the Development of the Russian Far East and Arctic and Co-Chair of the Joint Russian-Thai Commission on Bilateral Cooperation, consisted of dozens of officials from government agencies and business companies. Together with H.E. Mr. Don Pramudwinai, Deputy Prime Minister and Minister of Foreign Affairs of the Kingdom of Thailand in his capacity as a Co-Chair of the Joint Commission, both sides expressed satisfaction with the open and frank exchange of views during the event. They agreed on measures to enhance bilateral trade by exploring new potential areas of trade and investment, increasing market access for products of animal and plant 4 origin, intensifying cooperation in the supplies of LNG, low-emission technologies, green finance, communication technologies, the use of space and agricultural science, education, creative industries, logistics, tourism, environment, and public health.
St. Petersburg will host the 26th International Economic Forum from June 14-17, and Vladivostok will hold the 8th Eastern Economic Forum from September 10-13. Both events aim to promote international trade, economic development, investment, and business. Russia expects to receive many high-ranking foreign guests, including those from Thailand. Active cooperation is evident between the capitals of Russia and Thailand. During the visit of Moscow's administration officials to Bangkok in late March, both sides conducted dozens of fruitful negotiations and meetings, held joint cultural festivals, exhibitions, and business forums. We highly appreciate the personal attention that Bangkok's Governor H.E. Mr. Chadchart Sittipunt devotes to the development of bilateral ties between Bangkok and Russian cities. Given the growing importance of digitalisation in the modern world and the opportunities it provides for the development of our society, Russia is actively embracing digital innovation. In line with this policy, the Russian city of Kazan will host a ground-breaking international tournament called "The Games of Future" in March 2024. The competition will bring together approximately 2,000 participants to compete in computer games and e-sports as well as classic sports. International competitions will be held in 16 hybrid disciplines. Russia continues to promote its culture here in Thailand. Every year, Russian musical and dance companies participate in the annual Bangkok International Festival of Dance and Music, the largest gala of its kind in Southeast Asia. This year, we expect 6 the first-ever performance of Moscow's Helikon Opera's "Aida," as well as the St. Petersburg Eifman Ballet's "Anna Karenina." Additionally, performances of the classics "Nutcracker" and "Swan Lake" in Bangkok and Phuket by the renowned St. Petersburg Yacobson Ballet are being planned for December. We also regularly showcase the best of Russian modern cinema through single movie screenings and larger events. This year, following the positive reviews and requests from local movie-lovers, we held another Russian film festival in February at Lido Connect, just three months after the successful first experience. In early May, the Russian movie "Nuremberg" (2023) also debuted here.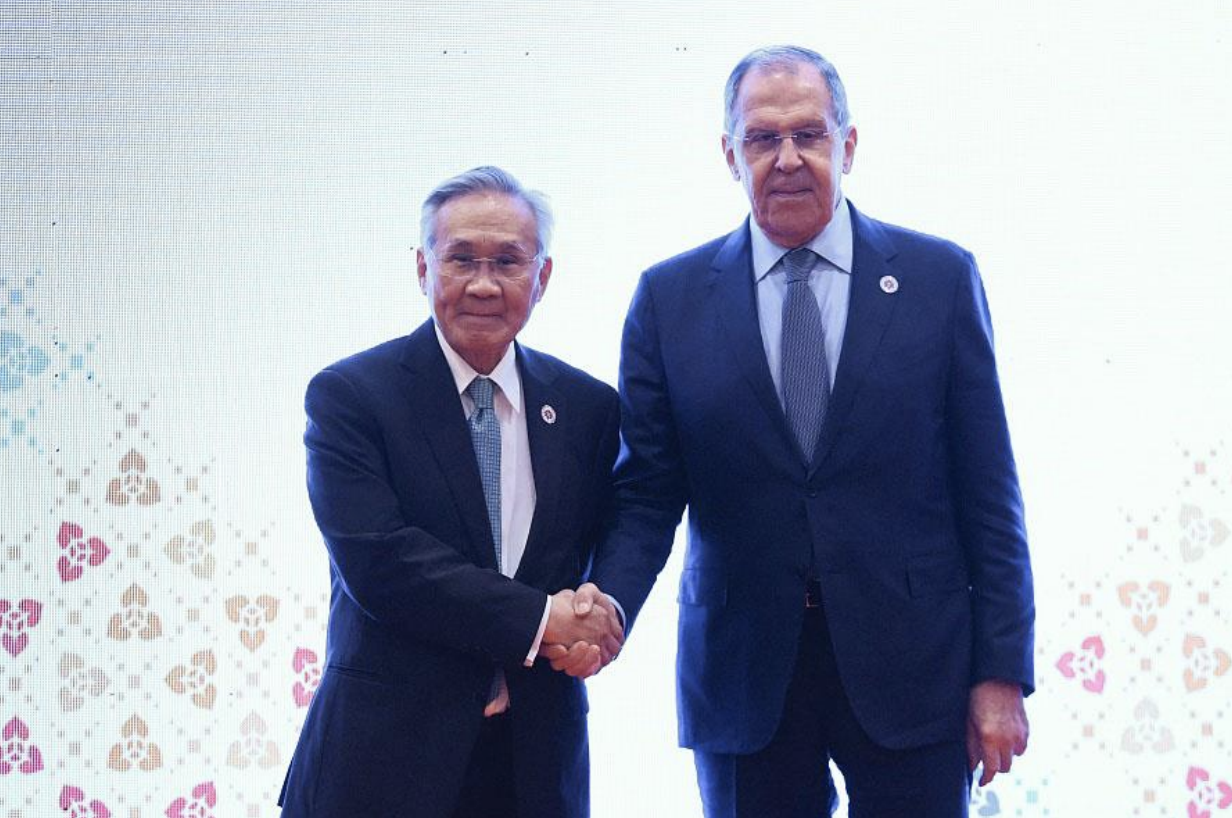 Over the years, we have seen a growing interest among Thai applicants to study in Russia. They have the opportunity to obtain a Russian education and experience living abroad. Russian universities, including those from different regions, are incentivised to compete in the global higher education market, develop new educational approaches, and build international ties. The potential for Russian-Thai educational cooperation is extensive. This fall, we are launching a new selection campaign for students willing to commence their education in Russia in 2024. Another important and growing trend is the establishment and upgrading of bilateral partnerships between universities in both countries. Russia and Thailand maintain contacts on global international platforms and leading regional multilateral associations. Within the framework of the UN, our countries engage in constructive cooperation on a wide range of issues on the global agenda. 7 We focus on the central coordinating role of the UN and the promotion of its goals in full accordance with the Charter of the Organization. Given the dynamically growing multifaceted potential of ASEAN, the Russian Federation is focusing on increasing economic, security, humanitarian, and other areas of cooperation with ASEAN member states. Within ASEAN-led mechanisms, the goals of Russian-Thai cooperation are focused on overcoming global challenges posed by the pandemic, promoting health cooperation, and resuming travel connectivity. Strategic aspects such as a common response to emerging challenges, building a sustainable future, and strengthening the multipolar regional architecture are also on the agenda, as envisaged by the Comprehensive Plan of Action for the period of 2021- 2025 between Russia and ASEAN. Another promising avenue for both Russian-ASEAN and Russian-Thai cooperation is collaboration with the Eurasian Economic Union within the framework of the Greater Eurasia partnership. With the resumption of direct flights between our countries and Russian tourists occupying a leading position among foreign tourists in the Kingdom, I am confident that Russian-Thai friendship will continue to prosper. On this occasion, I wish the Royal Family, the people of the Kingdom of Thailand, and all friends of Russia good health, luck, prosperity, and happiness.


Embassy of the Russian Federation
78 Sap Road, Surawong, Bang Rak, Bangkok 10500
https://thailand.mid.ru